Saturday, April 5, 2014
9:19 PM |
Posted by Keta Diablo
|
Edit Post
Welcome to Saddle Up Sunday Snippets
Western Fiction/Western Romance Blog
Today's featured

Western is Dark Night of the Moon

- Book 2 of

Holding On To Heaven
* Western Wolf-Shifter
* Paranormal
* Native American Mythology
Setup and Excerpt:
Creed finds Lauren in the woods thrown from her horse and almost frozen to death.
Creed dropped to a knee beside her and placed his fingers against her neck. Thank God, a faint pulse. A ribbon of crimson streaked her forehead and ran down her cheek. The blood, thickened by the cold, had ceased running long ago. Creed pulled her to his chest and rubbed her arms, hoping to bring warmth to her cold body.
Her eyes fluttered open and nonsensical words fell from her blue lips. "Come back, Adobe, don't leave me."
"Lauren, hush. It's all right. I'm here now."
Her eyes tried to focus on his face. "I knew you'd come. Forgive me, please. I never meant to hurt you."
Good God, who does she think she's talking to? Brand? Me? "I have to get you home or you'll freeze to death soon."
"It's all right. I deserve to die. He hates me, hates everything I stand for."
"You're not making any sense so stop talking, using up valuable energy."
Creed slung Lauren over his shoulder and walked to the mount. Grabbing hold of the horn, he flung himself into the saddle, dragging her lightweight body with him.
Facing him, her teeth rattling, she snuggled into his chest. "Finn. Don't let anyone take my son. Promise me you'll care for him."
"You'll discover yourself on an emotional ride, I found myself in tears one minute and the next I just wanted to smack Creed and Lauren. I felt like an observer standing there watching this touching and scorching story unfold. You're never sure how this story will end and you may even be surprised. Keta Diablo is an amazing story teller and

Dark Night of the Moon

is a keeper." -
Rom Fan Reviews
"All the characters I loved so much are back and just how I remembered them. Though it has been awhile since I read the first book. It didn't take long to step back into their lives again.
It was a wild ride to the very end and not once was I bored. In fact I can almost say I loved this book even more than the first. Would I recommend? Yes!! If you have never read Keta's books then what are you waiting for. She spins a beautifully told story, woven with some spice and romance and a whole lot of drama for good measure."
Book Lover's Hideaway
Don't forget to visit SADDLE UP SUNDAY SNIPPET AUTHORS to read more wonderful excerpts! If you'd like to join us, we post snippets every other Sunday at Stilettos At High Noon. Sign up for the linky every other Monday (calendar is on the blog)
Labels:
excerpt
,
Saddle Up
,
Stilettos at High Noon
,
western
,
writers
|
0 comments
Tweet Share

Visit Book Town!
BookTown!

SPREAD THE WORD!
Keta's Keep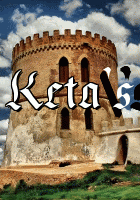 THE STUFF OF MYTH & MEN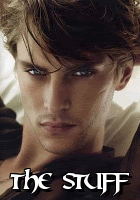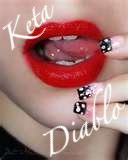 <div align="center"><a href="http://ketaskeep.blogspot.com" title="Keta's Keep" target="_blank"><img src=" http://i1084.photobucket.com/albums/j401/redlipstickjournals/redlips2-2.jpg" alt="Keta's Keep" style="border:none;" /></a></div>

Book Blogs