Friday, May 17, 2013
2:16 AM |
Posted by Keta Diablo
|
Edit Post
Definition of VOYEUR
1 one obtaining sexual gratification from observing unsuspecting individuals who are partly undressed, naked, or engaged in sexual acts; broadly : one who habitually seeks sexual stimulation by visual means

2 a prying observer who is usually seeking the sordid or the scandalous

What is voyeurism?
Voyeurism is a keen interest or fetish/perversion or an addiction where a person derives sexual pleasure out of witnessing someone undressing or indulging in a sexual act.

Voyeurism is more of a male obsession than a female interest. Men are extremely curious when it comes to female anatomy. But truthfully, both men and women, have a little bit of a voyeur in us/ The voyeuristic side of our persona stays within control because human society has trained us to look at voyeurism as a perverse act. It's not a perverse act if two parties are in agreement to engage. (However, looking at your neighbor undress and slip into the bathtub through binoculars and without permission IS perverse.)

There's a voyeur in all of us, but how far we go to see what we want to see makes all the difference between a person who's addicted to voyeurism and a casual voyeur who peeks at something when the opportunity presents itself. Ana again, your voyeuristic side doesn't make you a monster or a bad person as long as you're staring at someone who wants to be watched.

If you're a casual voyeur who just wants to make your sex life sexier, involve your partner and experiment with voyeurism together. There are many ways to accomplish this. Here are some suggestions:

Engage in role play
Use a webcam if one partner is out of town
Go on vacation at a nudist camp/resort
Go to a strip club together
Use mirrors
Find another couple who agree to watch you and your partner during sex and are willing to reciprocate
Make a video of you and your partner having sex and then sit back and enjoy the movie!
Voyeurism comes into play (no pun intended) in

DECADENT DECEPTIONS.

Morgan convinces Olivia to join him at Immortelles, the most lavish brothel in Savannah to engage in voyeurism with him. Here's a scene from the novel while they watch another couple engage in sex.
Setup: Morgan loves Olivia and secretly, she harbors the same feelings for him. An unfulfilled sexual encounter in her mother's rose garden ten years sent local tongues wagging. Intent on salvaging his daughter's reputation, Olivia's father forbid Olivia to see Morgan ever again. Now, her father is dead and Morgan has no intention of honoring a promise he made under duress a decade ago.
To complicate matters, a serial killer haunts the streets of Savannah and Olivia is the next victim on the madman's list.
Passage:
"Morgan, what-whatever are you doing here?"
"I desired a drink and intended to follow it up with a visit to Immortelles."
"Immortelles?" Her eyes widened, and a blush rose in her cheeks. "You frequent the establishment in the middle of the afternoon?"
"Under a blue moon, in the afternoon, whenever the fancy strikes."
"You are incorrigible," she said, her eyes sparking.
"You misunderstand me. I mean only to observe, not partake."
Giving him the direct cut, she placed the fabrics back onto the shelf. "Good day to you, then."
Denying her a chance to bolt, he clutched her elbow, ushered her to the back of the store and backed her into a wall. With his hands at the sides of her head, palms flat against the hard surface, he said, "Join me."
Bewilderment masked her features. "Are you out of your mind?"
"Do not give me that innocent look. You know you are itching to return."
A stillness fell over her.
"Why not with me?" It was difficult to torment her while she looked at him with those malachite eyes but he wanted to be near her, had an overwhelming urge to watch her sudden interest in carnal lust. "Unless, of course, you are afraid."
His words brought forth the desired response. Her spine
stiffened and her chin swept up. "You are the one who should be afraid. You cannot seem to control a certain growing interest whenever a woman falls into your lap."
Clearly a taunt, he wanted to toss her onto the floor, take her like a common camp follower and show her she was equally affected. Realizing such an action would put an immediate halt to his pending suggestion, he gathered his wits. Catching her chin in the firm grip of his hand, he pressed on. "Yes or no, do you have the courage?"
"You are mad." A half-laugh parted her plump lips. "People will see us in broad daylight."
"No, they will not." He pointed to the back door. "That leads to the alleyway and one block away is another back door to the brothel. I assure you, not a soul will notice us slip out of here into there."
She glanced around the room, her eyes darting right to left.
"I double-dare you," he said with emphasis.
"You are certain no one will know?"
He crossed his heart and without waiting for her to change her mind, led her through the back door into the alleyway. Arriving at Immortelles within minutes, he ushered her through the door and down the hall to a room. It all happened so fast, he had a hard time reconciling his plans were to speak with Madame first. Instead, he found himself about to enter a peep room with the woman who made his blood clot.
"Oh no, do not tell me." She paused at the door, her voice dripping with sarcasm. "You have a standing appointment to voyeur? You walk into the brothel in the middle of the afternoon and go directly to a peep room?"
"I told you, I planned to call on Madame today. I sent a missive this morning." He pushed the door open. "It has all been prearranged."
"You prearranged it?"
With a nod, he pointed to the chairs about to offer a lame answer when she said, "How convenient, two peepholes."
"There are those who adore having company while they engage in voyeurism."
"I am not one of them," she said with narrowed eyes. "In fact, I find it a little crass."
"Pretend I am not here."
"How am I to accomplish that with the holes mere inches apart?" She looked at the seating arrangement. "And the chairs on top of
one another?"
"Sit," he said, directing her into the plush cushion.
She shot him a lethal glare and slumped into the chair. He was delighted with the layout. He eased himself down beside her and smiled. They were shoulder-to-shoulder, thigh-to-thigh. Perfect.
"Must you be breathing down my neck?" she asked, the familiar scent of tea roses and jasmine wafting over him.
"I cannot enjoy the performance from the mezzanine."
The door opened moments later. Morgan did not know the man but that did not surprise him. Hundreds of transients passed through the brothel every month in addition to the regulars. If women thought this particular john handsome, it would be in a rugged way. The rough features, textured skin and dark, wavy hair hung a bit unruly around the collar of his shirt and he definitely lacked polish. He cut a fine figure, however, with the wide shoulders, trim waist, and underneath the trousers, Morgan imagined, strong, well-muscled legs.
From the corner of his eye, he studied Olivia and cussed the betraying blood pumping to his cock. That is all it took, one look at her face or her exquisite profile, the upturned nose and high cheekbones, long lashes and rose-petal lips, and the cursed member between his legs saluting the ceiling. Perhaps this was not a good idea. How in hell could he watch a man and a woman make love and not imagine, wish with all his heart it was him and Liv?
Her lashes half-shuttered, her bottom lip parted by her panting sighs, she seemed intent on the man. What was she thinking right now? Damnation, he did not want to go down that road. What if she imagined the stud in that room waited for her, longed for his hands to caress her body? Christ! What had he been thinking? There was no point in pleading a sudden headache. He could not invent a feeble excuse now, claim he had forgotten an important appointment. Olivia Breedlove would see through his lies, raise the victory banner. No, come Heaven or Hell, he would draw on a lifetime of reserve, force his runaway heart to calm, turn his eyes away from that temptress's face and watch the performance.
The woman entered—Annie, his most skilled courtesan. She had the capabilities and the body to call forth the thunder while pleasing a man, or so Madame said. So did his ledgers. Her willowy legs went on for miles and her firm, pert breasts and dark nipples contrasted sharply with her pale, flawless skin. Hair the color of chocolate tumbled around her patrician features in wild abandon, begging a man to crush it with his hands. She undressed and Olivia
licked her bottom lip.
He reminded himself to quit looking at Olivia.
The man disrobed, right down to his birthday suit, and smiled the legendary smile of a master at seduction, a skilled gigolo about to ply his trade. Olivia squirmed in her chair and leaned forward. Morgan wondered if she recognized it, the gift that set this john apart from other men. If not, she would soon.
Annie walked to the man, her hips swaying with nimble grace, her lips parting to accept his mouth. With his eyes closed, he ran his hand along the side of her neck and slipped it down to fondle her breast. His thumb and forefinger found a nipple and he stroked and tweaked the bud until she moaned her pleasure. Drawing him to her, she wound her arms about his neck. He caressed her, gliding his fingers around her waist and over the soft flesh of her buttocks. Slipping his hand between their bodies, he found her mound of dark curls.
His fingers entered her, coaxing a wanton response. She threw her head back, and her lips opened, allowing a string of moans to escape her throat. Annie purred her bliss, arched her back and spread her legs wide, affording him full access to explore her to his content.
"Exquisite, is she not?" Morgan whispered.
Olivia cast him a sideways nod, her eyes half-closed, her breathing erratic. As for Morgan, his chest burned, his cock pulsated, and he accepted, leaked as well.
* Special Content Alert: Voyuerism
* RWA Molly Contest Finalist (Erotica category)
Labels:
decadent deceptions
,
erotic
,
historical
,
mystery
,
romance
,
suspense
,
voyeurism
|
1 comments
Tweet Share

Visit Book Town!
BookTown!

SPREAD THE WORD!
Keta's Keep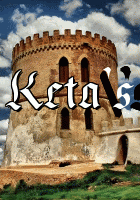 Grab this badge:
THE STUFF OF MYTH & MEN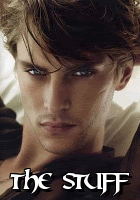 Grab this badge: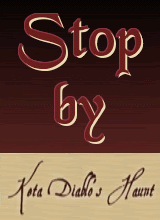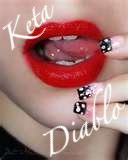 <div align="center"><a href="http://ketaskeep.blogspot.com" title="Keta's Keep" target="_blank"><img src=" http://i1084.photobucket.com/albums/j401/redlipstickjournals/redlips2-2.jpg" alt="Keta's Keep" style="border:none;" /></a></div>

Keta- Blog Talk Radio

ME ON BLOG NATION

Book Blogs