Sunday, March 9, 2014
7:00 AM |
Posted by Keta Diablo
|
Edit Post
Thanks so much for dropping by for
Today's excerpt is from WHERE THE RAIN IS MADE
* Nominated for Bookie Award by Authors After Dark.
* Nominated for Best Romance of the Year
* Book of the Month – Black Raven's Café
* Top Recommended Read – 3 Professional review sites
ABOUT
Where The Rain Is Made
A decadent savage has captured Francesca DuVall and her brother Marsh. Now she spends every waking moment planning an escape from the camp of the brutal Dog Soldiers.

Ethan Gray is a curator at a national museum . . . until he travels through time to help his beloved People. In the Cheyenne world he's known as Meko, leader of the most revered tribe of the plains.

Cultures and hearts battle, violence and death haunt the road ahead, but when kindred souls collide, anything is possible. From the windswept plains of Colorado to the placid life of a curator, their love is fueled by passion and kindled by destiny.
* * *
Setup: Francesca (Cesca) and her brother Marsh have been kidnapped by the brutal Dog Soldiers and taken to their village. In this scene, Marsh must run the gauntlet while Cesca watches from the sidelines.
A lean, muscled youth blocked Marsh's path, the twisted branch in his hand swaying with the drumbeat. Seized by a powerful momentum, Marsh knocked the boy aside, pressed onward and shielded his face with his arms. Raised welts and cuts appeared on her brother's naked skin and oozed down his torso in streams of crimson. Overcome by lightheadedness, Cesca sagged against Meko's shoulder.

He pulled her upright and forced her head forward. "If he can endure, so must you."

Blood trickled from Marsh's forehead, ran into his blue eyes from a large gash above his brow, yet onward he sprinted, lunging left-to-right, parrying their blows. The crowd went wild, their arms flailing above their heads. "Hi ni ho nanóse'hame! Hi ni ho nanóse'hame!
Amid Cesca's fervent prayers, over and again the words rang in the air. She heard a high, piercing scream. Hers? "God, please help him! Are they calling for his death?"

"No, little one," Meko said. "They admire his bravery. 'Her brother has the courage of a mountain lion,'" they shout.

In unison they dropped their switches and broke into a chant. "Hi ni ho Nanóse'hame! Hi ni ho Nanóse'hame!"

Marsh stood before Choking Wolf, his head bowed, his body a mass of bloody wheals and bruises. He turned to her, his youthful face breaking into a smile. He'd run the gauntlet and survived. Cesca wanted to go to him, take him in her arms and protect him from all this lunacy but Meko pulled her from the scene and dragged her back to the lodge.
Read the Five Star Reviews
And don't forget to click on the SUNDAY SNIPPETS logo above so you can read more fantastic excerpts from some very talented talented authors.
Tweet Share

Visit Book Town!
BookTown!

SPREAD THE WORD!
Keta's Keep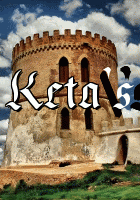 THE STUFF OF MYTH & MEN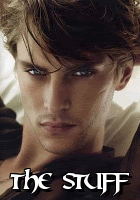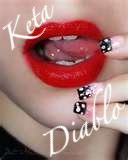 <div align="center"><a href="http://ketaskeep.blogspot.com" title="Keta's Keep" target="_blank"><img src=" http://i1084.photobucket.com/albums/j401/redlipstickjournals/redlips2-2.jpg" alt="Keta's Keep" style="border:none;" /></a></div>

Book Blogs